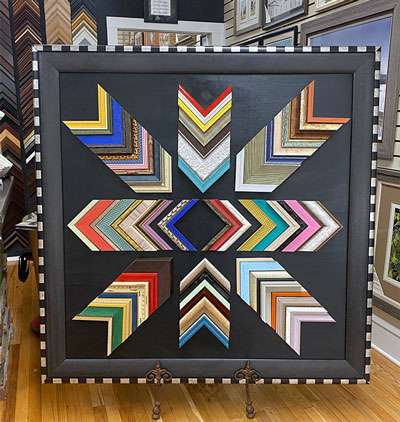 Professional service & quality
at
an affordable price
Call Us Today at (336) 786-4696 or Text us at (336) 469-7365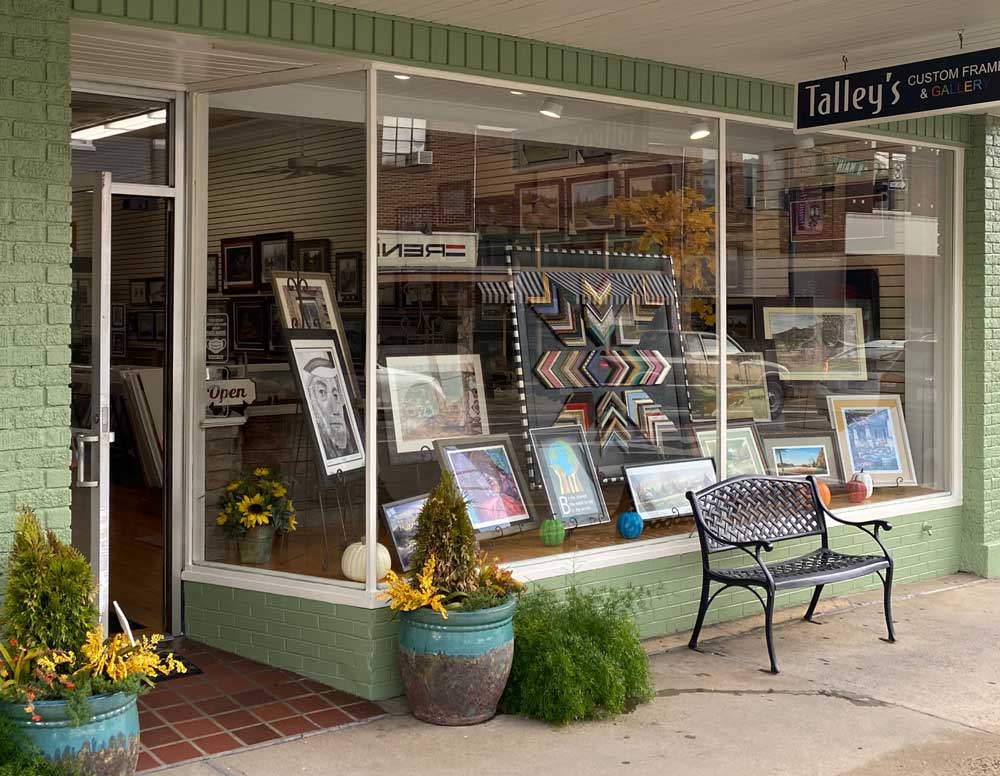 Picture Frame Store in Mount Airy, NC
Since 1970, Talley's Custom Frame & Gallery has been providing clients with the best prices and highest quality in custom picture frames, shadowboxing, mattes, moldings and picture glass. We offer full-service picture framing, with every job done totally custom to your image or item. Choose from thousands of options for infinite wood, matte and glass configurations!
Talleys Custom Frame & Art Gallery is a true landmark to the community. We are a locally owned small-town picture frame store.
We continue to preserve and serve generations in honoring our local artists and family treasures.
Our goal is to treat each consumer as our guest and their art as our own.
Stop Into Our Shop Today!
We offer the very best prices and highest quality when it comes to custom frames and shadowboxing! Compare us to others and we promise we'll come out on top.
Our business is affiliated with the Better Business Bureau (BBB) and has a great rating for customer satisfaction.
We're pleased to be members of the Greater Mt. Airy Chamber of Commerce and take pride in being active members of our local business community.
Our options are endless! We have over 3,000 mats to choose from and more than 4,000 different wood moldings, as well as 21 types of glass.
We're proud to offer a 15% military discount to our troops and specialize in shadowboxing military, police and fire department memorabilia.
High-Quality Custom Picture Frames at Great Prices
There's no better way to make your photos and art stand out than custom frames. A beautiful wood frame, the right matting and photo-quality glass make pictures pop and add beautiful accents to art, giving it an extra boost, so it stands out where you choose to hang it.
Talley's Custom Frame & Gallery specializes in helping you get the ideal custom picture frames in Mount Airy, NC, regardless of the image you're framing. We've got thousands of frames, matting options and glass combinations, as well as the experience you're looking for to bring your image or art to life. You won't find any stock framing here—everything we do is totally custom and tailored to the image we're working with. We know how to accent with the perfect color and frame your picture with the right approach, taking it to another level.
As a full-service custom picture frame store in Mount Airy, NC, we also do shadowboxing for memorabilia and sentimental items, helping you preserve the possessions that are important to you. From military honors, to sports memorabilia, to baby items and more, we'll create a shadowbox that beautifully displays the things that are important to you.
While you're with us getting something framed or shadowboxed, don't forget to also check out our great selection of local art. We have prints and framed originals for sale—you might just find your next accent piece hanging in our picture frame store's gallery! Stop in today for superior-quality framing, excellent workmanship and great prices—not to mention friendly customer service!
We have been proudly offering the best quality and pricing in custom frames since 1970 and we are happy to serve across the U.S. as well as local areas such as:
Mount Airy, NC
Toast, NC
Flat Rock, NC
Salem, NC
Surry County, NC
Pilot Mountain, NC
Fancy Gap, NC
Lowgap, NC
Siloam, NC
Pinnacle, NC
Westfield, NC
Claudville, VA
Lambsburg, VA
Laurel Fork, VA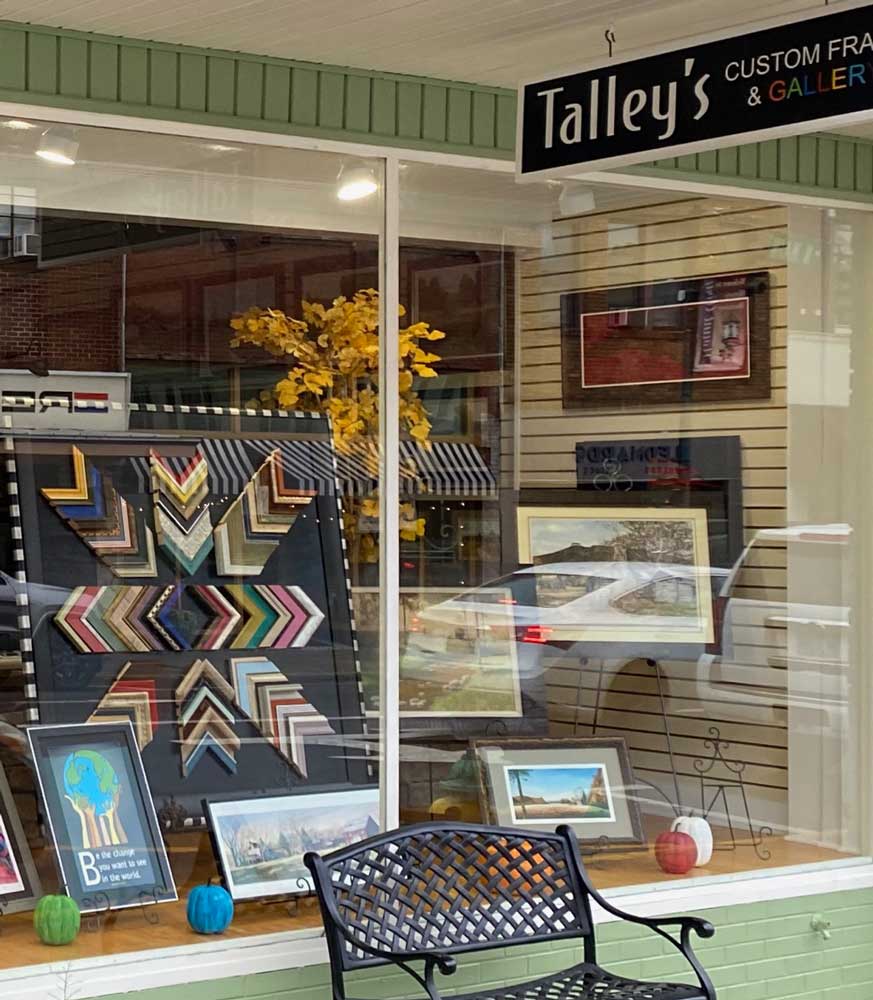 Encapsulate Your Memories
From family pictures to sentimental items and accessories, Talley's Custom Frame & Gallery will give your personal pictures and products the beautiful framing they deserve. Contact us today!